Whilst the total cost of sending a child to school annually is £245, even a small donation will make a big difference.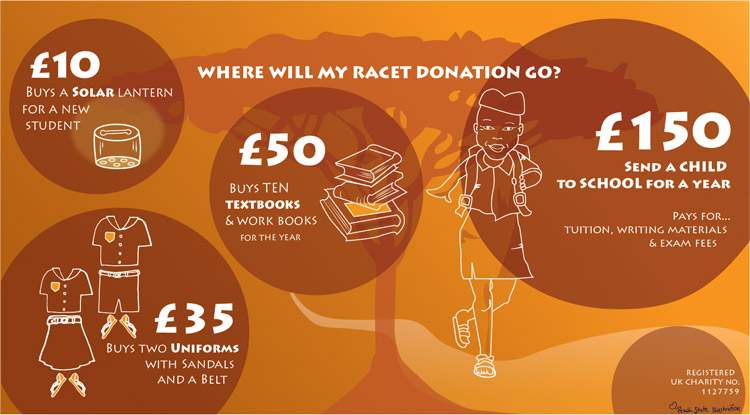 Please consider making a contribution through the secure charitable donation service JustGiving.
You don't need to set up an account and you can make a one-off donation using your credit card.

The Charities Trust is ideal for regular UK payroll giving.
Download and print a Standing Order Mandate to fill in and post to your bank.
If you have any questions please contact us via the form or send an email to secretary@racet.org
---
RACET is grateful for the help it has received from individuals and organizations since beginning in 2008. We would like to extend a very special thanks to the following groups for their wonderful support and encouragement in making our work possible: