The Rural Africa Children's Trust (RACET) is based in Sevenoaks, Kent and was founded in 2008 to enable children in rural villages near Ogoja, Cross River State, Nigeria to attend secondary school through donations from sponsors and families in the UK.
Our children come from families struggling to make a living through subsistence farming, and tragically, many of the communities we work with lost family members in an inter-tribal conflict that took place in 2005 and occasionally flares up to this day.
RACET was started by Mrs. Elizabeth Clifford, who was moved to help these children when she heard about the many difficulties they face to attend secondary school in this remote area of Nigeria.
RACET has been registered with the UK Charity Commission (No. 1127759) since 2009, and is run by a Board of Trustees residing in the Sevenoaks area.  Trustees volunteer their time for RACET and furthermore cover all the administrative costs of the Charity.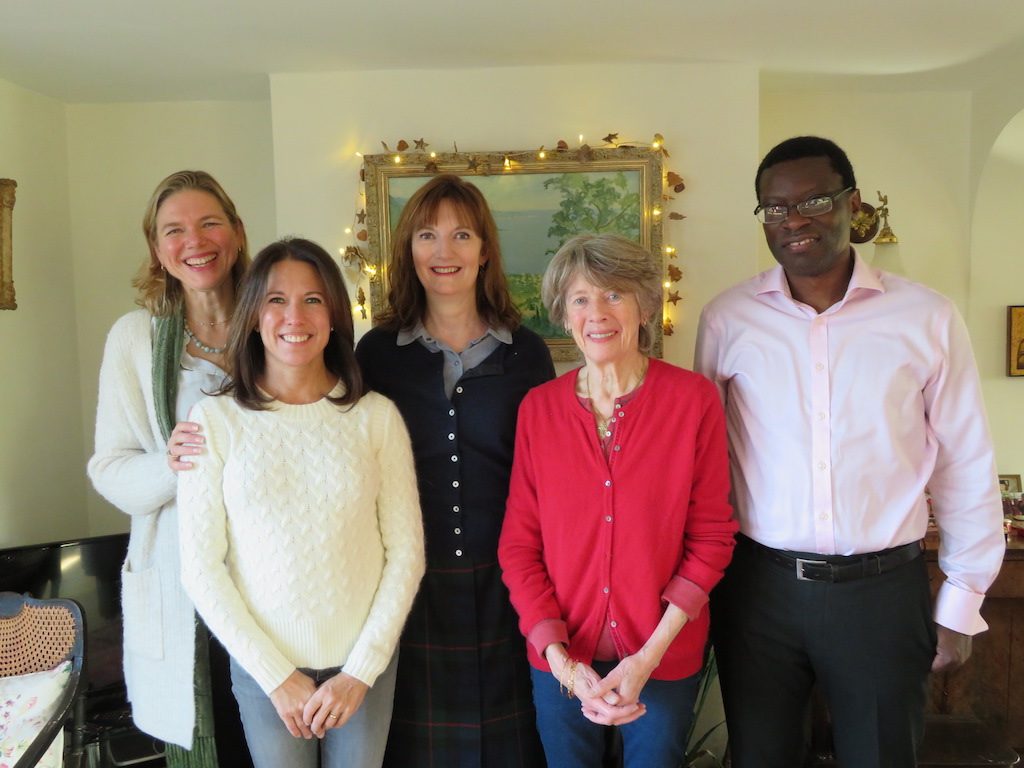 RACET's trustees, from left to right:
Mary Ann Perasso (Secretary), MA International Economics and Management, Universita Bocconi.
Olga Maria Herrmann (Communications and IT), Background in Trade Finance; BBA, University of Miami.
Deirdre Trapp (Chair), Partner at Freshfields, Bruckhaus, Deringer, M.A. St. Hilda's College, Oxford.
Elizabeth Clifford (Founding Member), Member of the Chartered Society of Physiotherapy, MCSP.
Adetunji Adeleye (Treasurer), Background in Banking; ACIB, BA Financial Services, London Guildhall University.
The financial accounts are prepared each year by Clarkson Hyde Chartered Accountants and submitted to the Charity Commission for review.  All sponsorship and donation monies go towards the education and well-being of RACET students in Nigeria, without going through any other agencies or organisations.