Our work is currently centred in a remote part of Cross River State, Yala Local Government Area, where we work with schools in Ntrigom, Mfuma and Ipollo. Even by local standards, this is a remote, underdeveloped and impoverished area that is hard to access.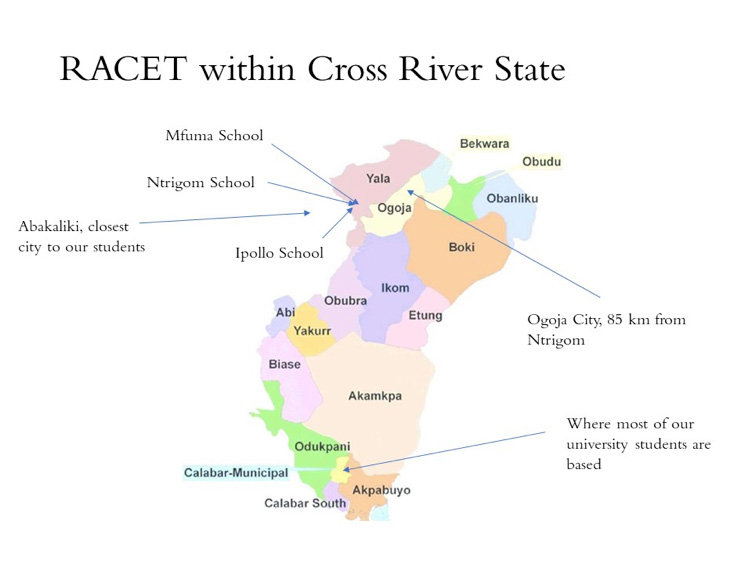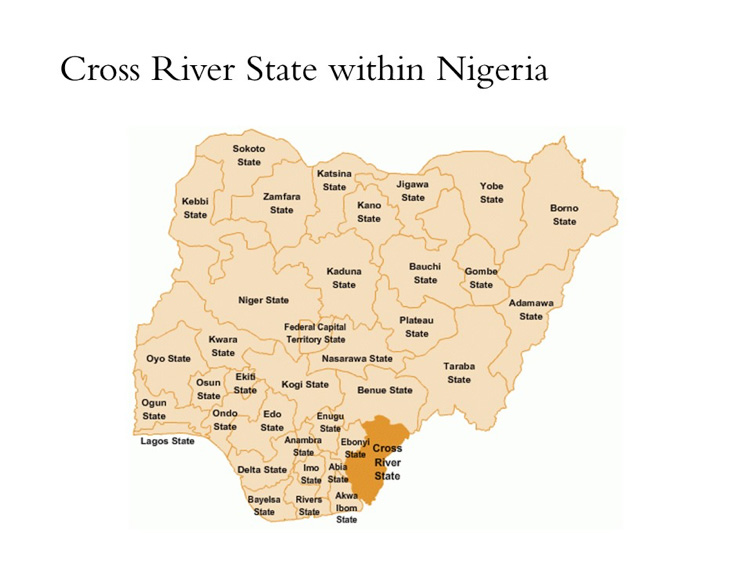 To reach Ntrigom from the UK requires a six-hour flight to Lagos, an hour's connecting flight from Lagos to Enugu, a three hour drive across Enugu and Ebonyi States and then into Cross River State. The nearest city, Abakaliki, is an hour's drive away.
According to the Malala Foundation, Nigeria accounts for 45% of all out of school children in West Africa, with more than 10 million children out of school. The issue is particularly acute in rural areas, like those in which we work. A substantial proportion of the children RACET supports have to walk over 7 miles to/from school each day, along unmade rough tracks. A survey carried out by our University students in 2020 found that across all 12 villages in the communities we serve, over 58% of secondary school aged children are out of school. In some villages the non-attendance figures are even higher, with a 74% absentee rate for girls.
Our aim is to break the cycle of rural poverty through access to secondary and further education.