Sketching by Peter Moolan-Feroze
RACET is very pleased to have partnered with Peter Moolan-Feroze in an innovative way to support our work. Peter has created an album from his acoustic songs called Sketching that can be downloaded free of charge in the hope that enjoyment of the songs will result in donations to further RACET's work of improving education in rural Nigeria.
Peter has worked for twenty-five years in education providing creativity programmes for children, teachers and for the business community and is delighted that his passion for writing songs can also further contribute to supporting children's education.
Listen to a sample:
Download  & Donate What You Wish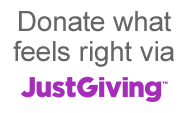 This musical project is an experiment in abundance in which RACET hopes to create a virtuous circle of giving. Your donations, large or small, will go entirely to the charity's work which is to get more children into secondary school and to improve the quality of education they receive. For more information about RACET's specific impact, watch our short video on the homepage.
Please fill in the form below and we will email you a link to download the album Sketching.
RACET would like to thank Peter Moolan-Feroze for his beautiful songs, Justine Lesage for the cover design and you for your kind donations.